The classic Hamptons-style home has become staple for many Australians – but have you heard of a resort-style Hamptons home?
Resort-style Hamptons homes evoke the feeling of a high-end spa resort. Think grand bathrooms, bubbling spa pools, clean white lines and grand verandahs.
Here, we reveal how you can create your very own resort-style Hamptons home.
Grand bathroom design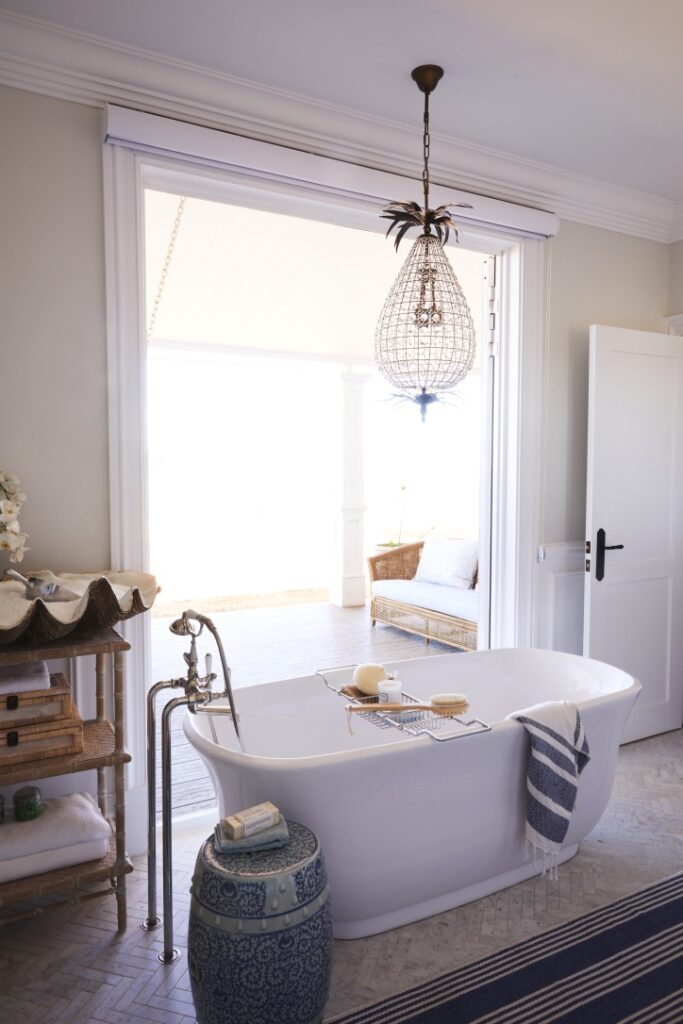 The focal point of any resort-style Hamptons home is the bathroom. This luxe design is all about encouraging wellbeing and indulgent moments of relaxation.
In keeping with the classic Hamptons style, bathrooms should use clean white lines and understated yet high-end materials. Natural stone touches like marble work beautifully.
To maximise the spa effect, design your bathroom around the tub. Choosing one with bubbling jacuzzi jets is a fantastic way to elevate the sense of resort-style grandeur.
Other options include double vanities, walk-in rain showers and small touches like fluffy towels and robes in crisp whites.
Spacious outdoor living areas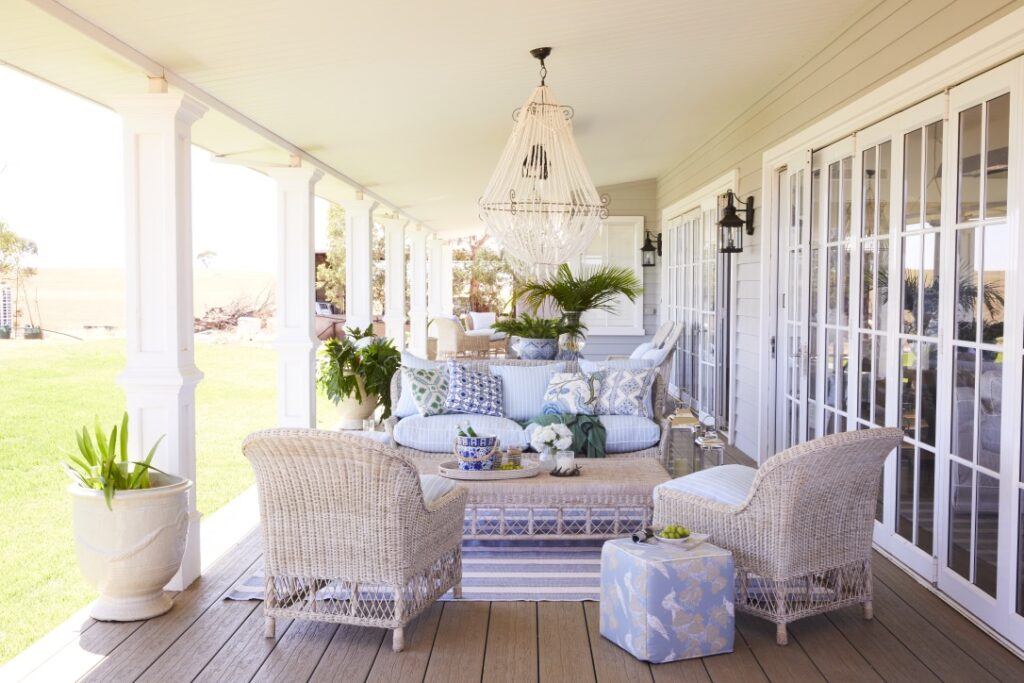 Hamptons-style homes are all about maximising indoor-outdoor living, and resort-style designs are no exception.
Create a laidback sense of ease and spaciousness by focusing on open-plan living areas that effortlessly blend with outdoor spaces. Large windows help to make the most of natural light, while sliding glass doors can connect the kitchen with the backyard or verandah.
In-ground pool and spa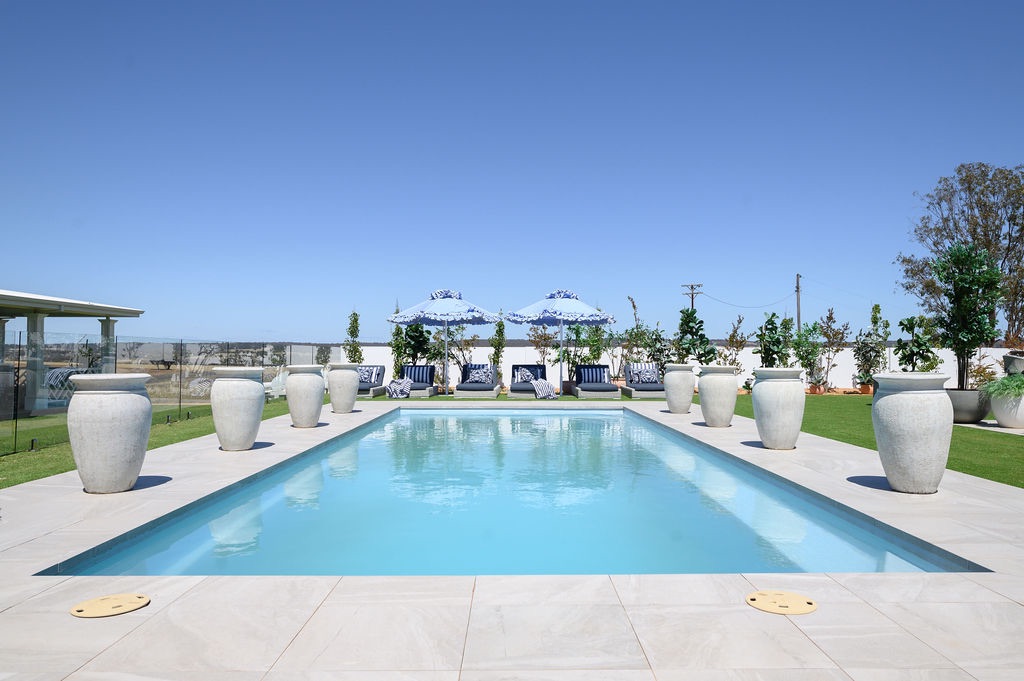 Nothing says high-end resort like a sparkling swimming pool. While classic Hamptons homes often favour outdoor pools, resort-style designs can be elevated via luxe indoor pools.
Create a sense of indulgence by placing comfortable lounge chairs around the pool area and incorporating a spa pool. Installing a sauna and steam room further the spa experience and create the ideal place to unwind.
Grand verandahs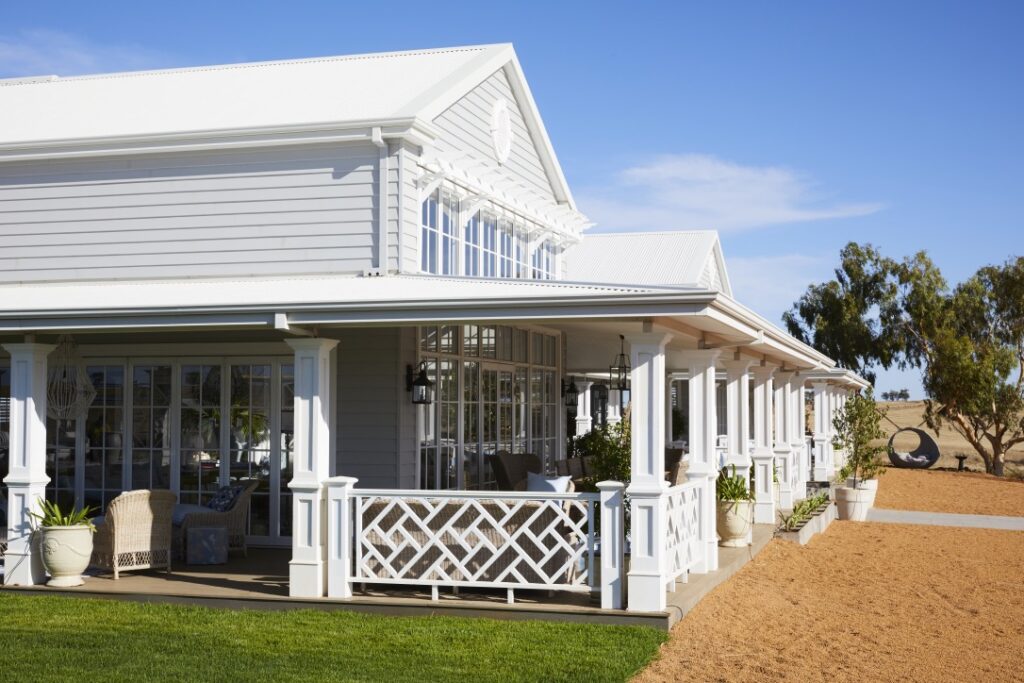 A sweeping verandah is the hallmark of a Hamptons-style home. Make yours an inviting place for family and friends to come together by adding an alfresco dining area that encourages long summer evenings spent outdoors.
Adding a balcony to the master bedroom offers a private outdoor space to retreat to and enjoy at leisure.
Comfortable and luxurious furniture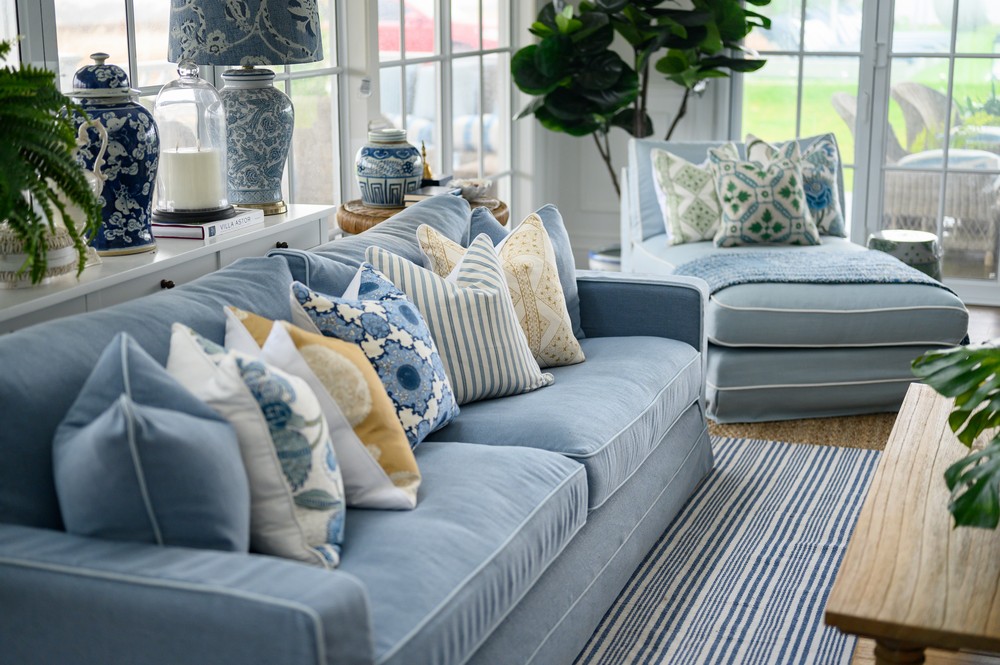 A resort-style Hamptons home should exude comfort at every turn. Create a sense of pure indulgence by focusing on cosy textures and plush furniture.
Indoors, cover sofas with throws and cushions that suggest cosy nights spent in front of the fireplace. Deep armchairs dotted throughout the home and a chaise longue in the bedroom are small but significant touches that further this sense of relaxation and comfort.
Outdoors, focus on cushioned furniture and reclining chairs that invite images of relaxing in the sun on hot days. Hanging rattan swing chairs, sofas and hammocks are all whimsical touches that add a sense of romance to any outdoor space.
Walk-in robe and dressing room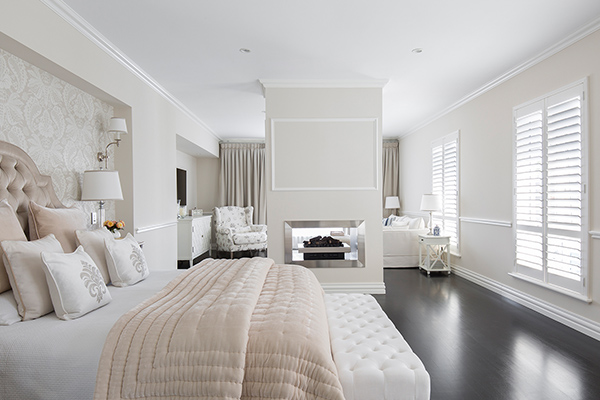 Add to the feeling of space and indulgence with a walk-in robe and dressing room. Dedicating a space to clothing and pampering removes clutter from the bedroom and adds to your home's resort-style elegance.
Strategically positioned mirrors can make the space appear even bigger, while soft armchairs and stools are cosy touches that work particularly well in dressing rooms.
___
Begin the journey to your resort-style Hamptons home by contacting Hampton Homes Australia today.