Hamptons-style homes may have started out as something afforded only to wealthy holidaymaking New Yorkers but today, it's one of the most popular building styles in Australia.
Chic, breezy and perfect for a beachy, outdoorsy lifestyle, Hamptons-style builds suit the needs of many Australian homeowners.
With more than 25 years of industry experience, Hampton Homes Australia knows exactly what makes the style so special. If you're looking to create a Hamptons-style home of your own, here are our top tips.
Shaker-style cabinetry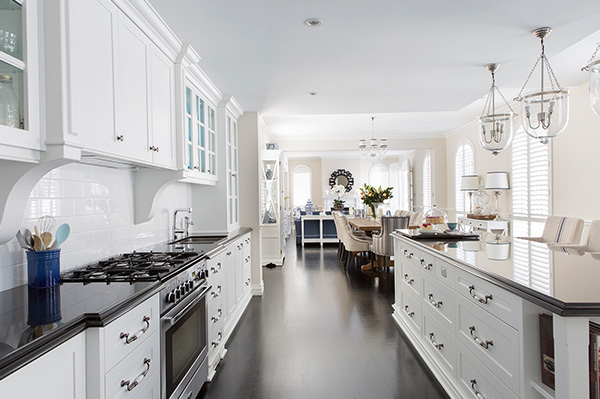 Timeless in design, shaker-style cabinets are an extremely popular feature of Hamptons-style homes. The panelled doors and solid timber frames are a staple in many 21st century kitchens and add a touch of effortless luxury to any home.
Shaker-style cabinets are distinguished by their flat centre panel and square edges. The designs are often symmetrical and free of intricate carvings.
While the colour choice is individual and depends on the rest of your kitchen, we recommend keeping things relatively simple with whites, greys or iconic Hamptons blue, in order to feel authentic.
Weatherboard cladding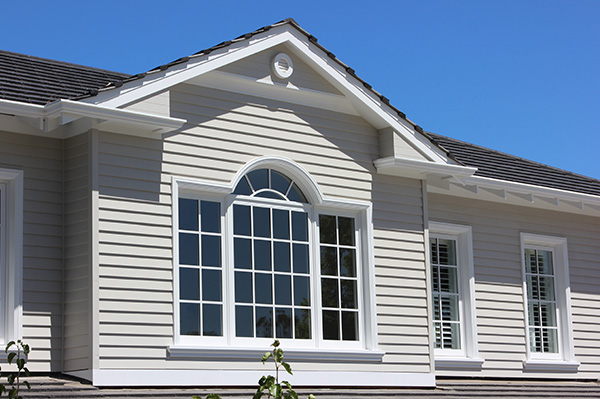 Hamptons-style homes were traditionally built for the coast, meaning they needed to be prepared for the elements. Subsequently, fuss-free weatherboard cladding has become a distinctive feature of any Hamptons-style home.
Weatherboard cladding tends to be durable and is very easy to keep clean – simply give it a quick wash every now and again. Unlike old-fashioned timber cladding, modern composite weatherboards are resistant to pests and won't warp or rot in adverse weather conditions.
Whether your Hamptons-style home is near the beach or closer to the city, weatherboard cladding will lend it that special Hamptons feel.
Timber floors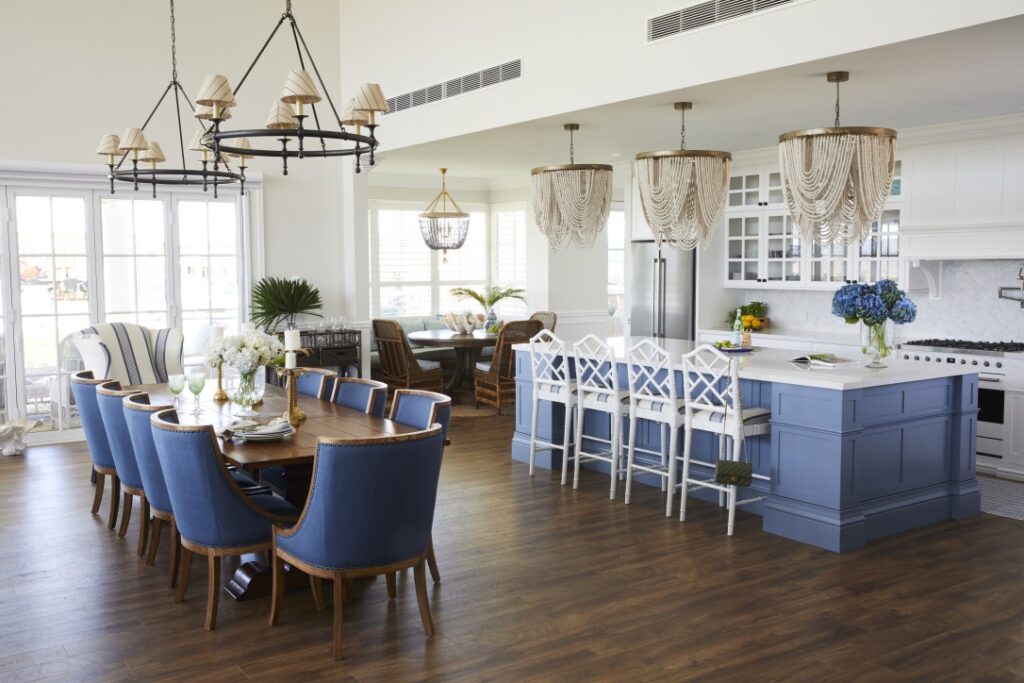 Durable and easy to clean, timber floors make a lot of sense for houses that were built for entertaining.
While the practical aspect is a great bonus, timber floors also have a distinct aesthetic appeal. Timeless and stylish, they won't go out of fashion and are a feature you can enjoy for many years to come.
Natural light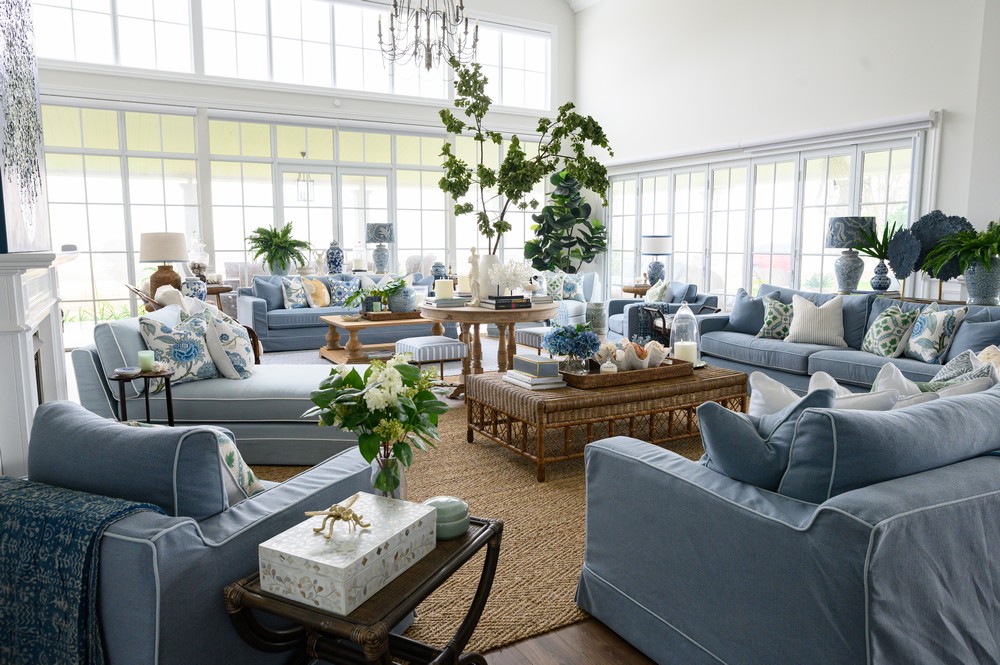 The easy, breezy style of a Hamptons home is perfectly enhanced by rooms flooded with natural light. Bright rooms are more welcoming and instantly help a space appear larger than it is.
If you're lucky enough to have a pretty backyard or Hamptons-style front porch, you could consider sliding glass doors that help bring the outside in. Other ways to let more natural light into your home include adding plenty of windows and strategically positioning mirrors to help the rooms appear brighter.
White colour palette with pops of blue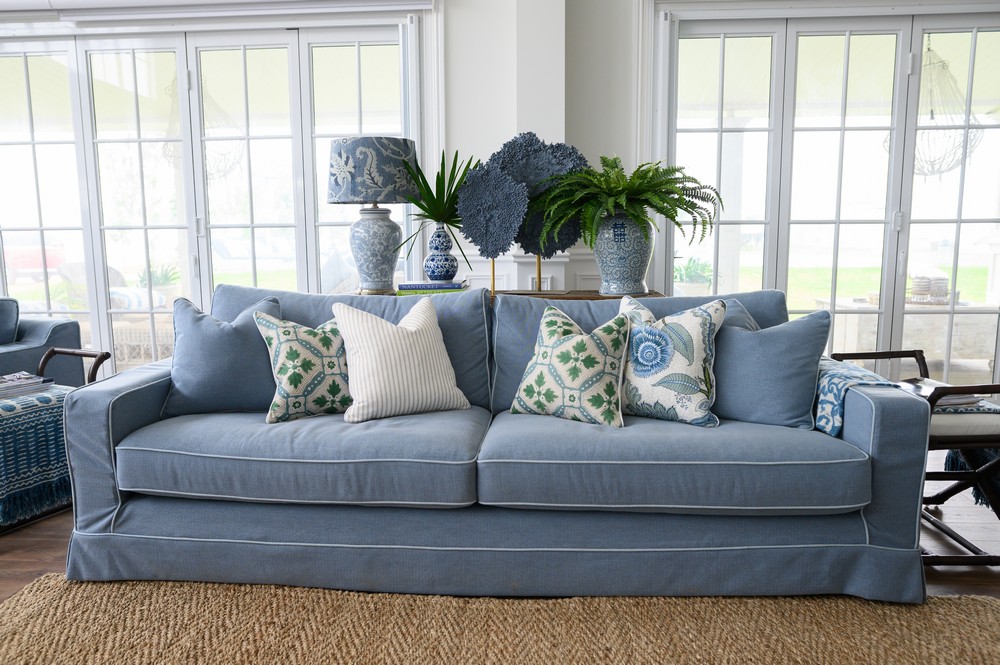 If you want to evoke that classic Hamptons-style feel as soon as you walk in the door, the best place to start is the colour scheme. Nautical whites and blues are a staple in coastal homes and have the added benefit of never going out of style.
The kitchen and bathrooms are a great place to start. White walls and fixtures give the room a clean, modern feel, while pops of blue look great on doors, cupboards and décor.
____
Ready to create your dream Hamptons-style home? Contact the experienced team at Hampton Homes Australia today.